Welcome to my Land Profit Generator review. Are you thinking of getting into the property business? You might have heard of house-flipping. There is also something called land-flipping.
Does land-flipping sound exciting to you?
If it sounds like something that you would enjoy doing, then you might be considering signing up for the Land Profit generator program. Is Land Profit Generator a scam or a legit business program?
You might also be asking yourself, 'is the land-flipping business for me?' And in this review, I am going to walk you through what it takes to be successful with land-flipping.
You will also see what the LPG program is all about. It's all about helping you to make an informed decision.
Before we dive into the review, feel free to check out my NR.1 recommendation for making real money online. Click on the link that follows to learn more.
Is There A Legit Way To Make Money Online?
Yes, there is! I got proof it works!
What Is Land Profit Generator All About?
---
It is a coaching program designed to help you start your very own land-flipping business. According to the official website, they are " the ONLY Land Coaching Company bringing real world-experience, first-class knowledge, and expertise in the Land Flipping space."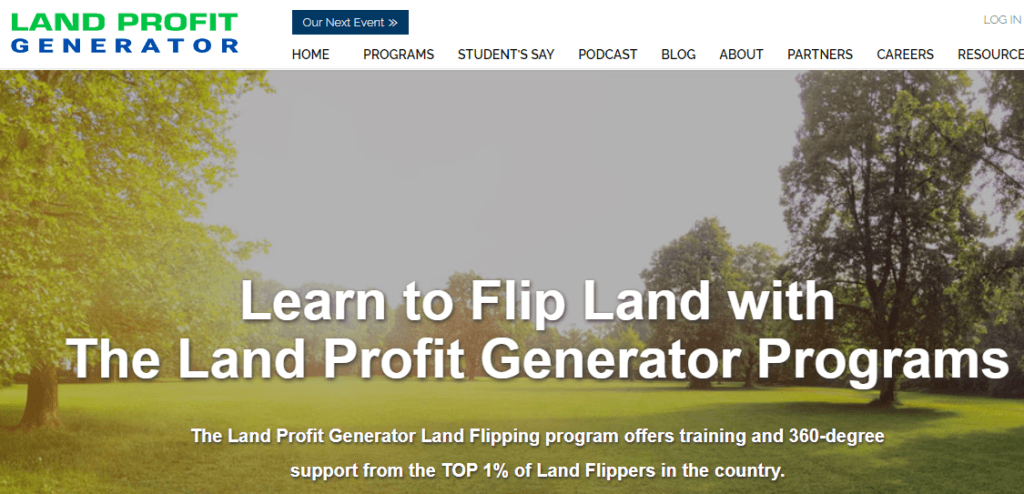 How different is land flipping compared to house flipping?
With traditional real estate, you have to concentrate on the following:
Communicating with tenants
Working with contractors
Negotiating with buyers and sellers
Down payments on properties
Attending to property repairs and damages
Dealing with banks and inspections
Cold-calling
Public marketing and unable to make it a discreet side hustle from your employer
None of the above headaches are associated with the land-flipping business model. You actually have to focus on purchasing land at a good price and flipping it for a decent profit.
And that is what the Land Profit Generator program is all about.
The mission of the company is to create 1,000 millionaires in the next two years using its strategic, systemized approach to land-flipping.
Recommended Reading: Is Legendary Marketer Legit? Is David Sharpe's Course Worth It?
Who Are The Founders of Land Profit Generator?
---
Jack and Michelle Bosch are the founders of the Land Profit generator program. The company is based in Phoenix, Arizona.
According to their LinkedIn profile, they have done over 4000 deals since 2022. Michelle holds an MBA. She plays host to a podcast called INFLOW. The podcast is aimed at helping women achieve prosperity through the world of passive cash flow, real estate investing, and spirituality.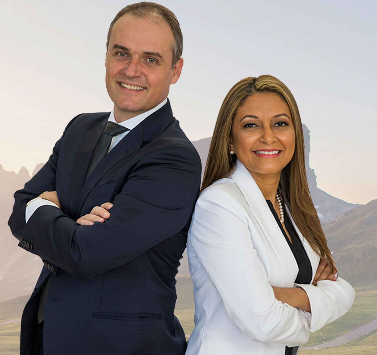 Jack is an experienced business owner, entrepreneur, real estate investor, respected industry leader, speaker, educator, parent, and husband.
On Amazon, he has his own book listed called "Forever Cash." It has got a positive review. In fact, both husband and wife share their insight, knowledge, and expertise in real estate investing on a podcast called "Forever Cash Podcast."
It was their Land For Pennies investment method that gave the couple their biggest breakthrough. They went from zero to a million in just 18 months!
And it's through this method that you will learn about the business should you decide to buy one of its membership packages.
How Does The Land Profit Generator Program Work?
---
The Land Profit Generator is a coaching program designed to help you make your first land-flipping sale.
To succeed with land-flipping, the founders have outlined a 4-step process that they used to emulate success.
STEP ONE: Find a number of great land deals (they help you to find such deals)
STEP TWO: Contact and negotiate the deal with the seller (they give you the exact formula for using data-driven, targeted direct mail to connect with hyper-motivated sellers)
STEP THREE: Find eager buyers fast (use their proven "quick sale" marketing systems using little-known real estate marketing channels)
STEP FOUR: Close the deal (and repeat the process for everlasting success)
Land Profit Generator is not marketed as a course. Rather a comprehensive coaching program. As a Land Profit Generator student, you get a lot of hands-on support and mentorship to guide you on your path to landing your first deal.
They have small group cohorts with weekly training calls, and jumpstart calls with a Master Coach. You also get unlimited access to an accountability partner. They have a private Facebook group that allows you to connect with students of the program as well.
To get started, and see if the program is the right fit for you, you have to register for a free 20-minute consultation call.
You can choose from 4 membership packages.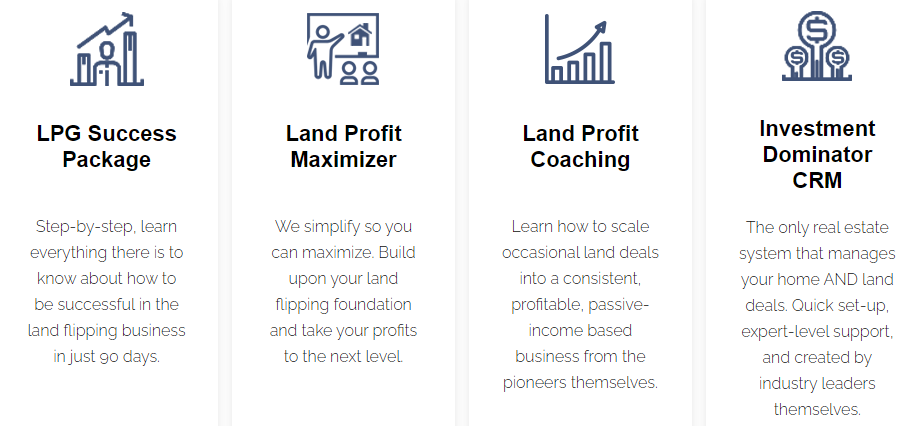 These packages are as follows :
LPG Success Package
Land Profit Maximizer
Land Profit Coaching
Investment Dominator CRM
They do not make their product prices public. However, after some digging, I learned that the LPG Success Package is $2,497.
The Land Profit Maximizer is a 2-day workshop that retails for $8,000.
I could not find out what the Land Profit Coaching price is. I am guessing that it's more expensive than the first two courses. You get all the hands-on coaching that I mentioned earlier on.
In addition, you get :
A 6-Week Quick-Start Intensive Program 
Weekly all-student, industry-specific training hosted by a rotation of expert speakers.
Open Office Hours twice weekly, to ask questions, troubleshoot, and get assistance with anything you're working on.
One Family Ticket to our 2.5-Day Land Profit Maximizer Workshop to ramp you up for more deal-making.
12 Months Access to our Industry-Leading Deal Management CRM System to streamline and automate your business.
The Complete 7-Figure Land Profit Generator Method with videos, checklists, and detailed guides to guide your every step.
All the Attorney-Reviewed Advanced contracts, letters, and process documents you need to make any type of land deal.
Pros of Land Profit Generator
---
They have free masterclass training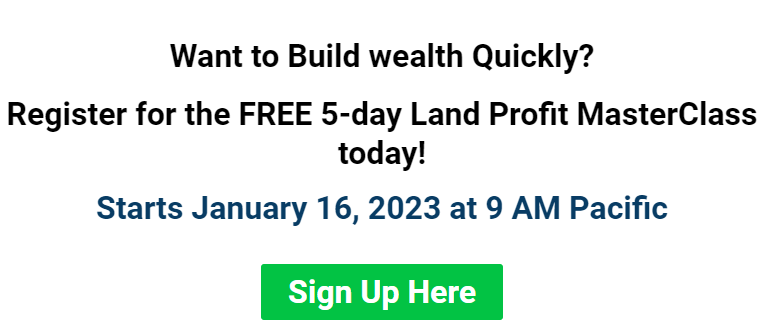 No 'get-rich' quickly claims
They have member testimonials
They have active social media accounts
Cons of Land Profit Generator
---
The membership packages are expensive
The land-flipping business model requires patience and is a long-term business.
Is Land Profit Generator a Scam?
---
It is not a scam. They have owner transparency. They are in the market for a long time, and they have genuine member testimonials.
Is The Land Profit Generator The Right Business Program For You?
---
Should you join the Land Profit Generator program?
According to the website, the program is the right fit for you if you are an aspiring investor, an experienced land investor, or a struggling house flipper.
In addition to the above requirements, you need to have sufficient capital. You must have a passion for the property market.
The property business can have its fair share of ups and downs. If you have a passion for this business, it will be easier to go through the tough days. And finally, it's important to have patience. It's a long-term business model.
What if you do not have the money to invest? Can you still make money in the property market?
Absolutely!
Let me show you some alternatives.
How To Make Money in 'Real Estate' WITHOUT Breaking The Bank
---
There is a different type of 'real estate' that you can invest in, that will not empty your wallet. It's called digital 'real estate.'
What I mean by this, is of course the buying and flipping of website domain names. Did you know that you can sell domain names for a minimum of $1,000 at certain marketplaces?
I made a video review of a place called BrandPa.com. You can learn more about it by clicking on the image below.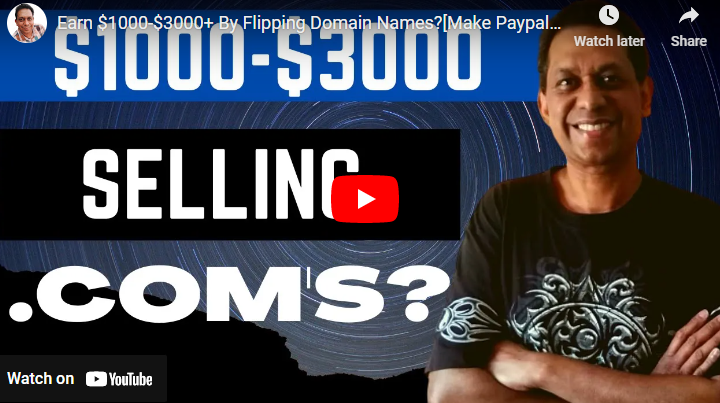 Then you can create your own online asset. You can build a blog using a platform called Wealthy Affiliate.
You can create your very own coaching or consulting business. You can have your own Mastermind. You can also do high-ticket affiliate marketing.
With high-ticket affiliate marketing, you do not have to spend on creating any product. You simply market someone else's product and you take a commission for the successful sale.
If you would like to learn more about this, then register for my FREE 4-Day Video course by clicking on the link that follows.
How I Earn A Passive Income Online
---
I transitioned from the health field to the online world. I face a major health challenge that affected my ability to do my day job as a pharmacist, and I had no choice but to find another way to bring in the money. You can read my story here.
It's thanks to affiliate marketing that I can earn a passive income online.
With affiliate marketing, you do not have to focus on recruiting people at all. There is no cold-calling or having "tea-parties" or having to do any door-to-door selling.
It's a great business model for newbies. Even if you have no marketing or any technical experience with website building and so forth.
You have the freedom to build your business around a topic or niche that you enjoy talking about. And you are not restricted to marketing only ONE product or service.
It would my pleasure to show you more about how I made money with this business model since 2016. Let me show you how it can benefit YOU as well by clicking here.
Thanks so much for joining me on this Land Profit Generator review.
I hope that it has helped you out.
Looking forward to hearing from you.
Regards
Roopesh