Are you ready to partner up with Amazon? There are many ways in which you can make money with Amazon. Amazon FBA is just one of those ways.
The cool part is that with the FBA or fulfillment by Amazon model, you do not have to stress about the handling, shipping, and after-sales support of products bought by Amazon customers.
You do however have to split a third of the sales with Amazon for their services rendered. There are also other cons of doing Amazon FBA.
What is the disadvantage of Amazon FBA?
Today I will walk you through 5 disadvantages of doing Amazon FBA. It is my hope that after reading this blog post, you will have a clearer picture and make an informed decision on whether or not to pursue this business.
Feel free to check out my NR.1 recommended online business training platform. Go ahead and click on the link that follows to learn more.
FREE 5-DAY TRAINING (+FREE WEBSITE)
Build Your Online Business With This
FREE

5-Day Training!
What is the Disadvantage of Amazon FBA?
---
Here are the 5 disadvantages of doing Amazon FBA.
(1) You cannot build customer relations. This is important if you want to make repeat sales.
(2) You have to spend money on inventory.
(3) It's not newbie friendly business model, as you need to spend money on PPC or paid advertising.
(4) You get limited product branding options. For instance, your products will be shipped in Amazon-branded boxes.
(5) Lots of additional costs that can eat into your profits.
(6) You have to negotiate with suppliers
Let's take a look at these disadvantages in a bit more detail.
Recommended Reading: Private Label Masters Review, 5K FBA Course, SCAM?
You Cannot Build Customer Relations With Your Amazon FBA Business
---
Amazon handles the fulfillment of the order on your behalf. They also process any returns. You as the third-party seller will have no 'contact' with the customer.
You do not have the opportunity to keep the customer's details on your database. If you want to build customer relations and make repeat sales it's not possible.
You Have To Spend Money On Inventory
---
You have to do the homework on which products you would like listed on the Amazon marketplace.
The cost of the products would depend on the type of product itself. Initially, you might want to try selling 100 or 200 units. Whatever the cost will be, you have to have an allocated budget.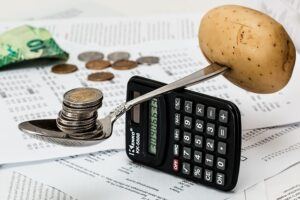 You also have to make sure that the products fulfill Amazon's requirements when entering their warehouse.
You have to make sure that the labeling, packaging, and shipping are done according to Amazon's guidelines.
Amazon FBA Is Not A Newbie-Friendly Business Model
---
At some point, you might be doing paid advertising to get more leads to buy your products. In my opinion, paid advertising is not the best way for a newbie to start an online business.
It's a 'pay to play' method of doing business and unless you have both the experience and the budget for it, I would advise one to steer clear of this method.
If you do not know what you are doing, you can end up losing a lot of your hard-earned money.
You Get Limited Branding Options for Your Products
---
People trust the Amazon brand. Your product would most likely be delivered in one of those Amazon 'smiley' boxes.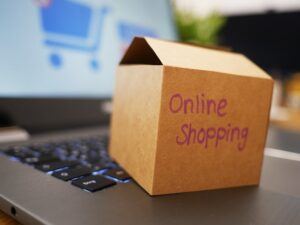 The only way around this is to brand the item itself.
Depending on the type of item, you need to look at the extra cost implications for branding.
You need to make sure that it will not eat too much into your profit margins.
Coupled with the first point of not being able to reach out to your customers and limited branding, it may make it difficult for folks to remember your company.
Lots Of Additional Costs That Cuts Into Your Profits
---
In addition to paid advertising costs, and the capital to buy the stock, you still have to make provision for Amazon's FBA costs.
The fulfillment costs include picking and packing orders, shipping and handling, customer service, and product returns. 
This depends on the weight and dimensions of the product.
Then you also have inventory storage fees. If your products are stored at their warehouse for a longer period of time, you would have to pay long-term storage fees.
You Have To Speak To Your Suppliers
---
Whilst you may not have to deal with your customers, you still have to talk to your suppliers. You may have to negotiate with them to find the right product deal.
Do The Advantages of Amazon FBA outweigh The Disadvantages?
---
That pretty much sums up the disadvantages associated with the Amazon FBA business model.
The advantage of Amazon FBA is that they take a weight off your shoulders by shipping, sending, and handling all customer-related queries. You get all the benefits of Amazon prime and enough storage space for your products.
Is Amazon FBA the right business model for you?
Do you see yourself researching on a regular basis the trending products? Do you have the capital to buy bulk and pay for all the relevant fees?
Do you see yourself liaising with suppliers on a regular basis?
If you answered 'yes' to all of the questions above, then perhaps, the Amazon FBA business is for you.
If you are not feeling too excited about it, then it's not the end of the world. Read on, to learn more about my number NR.1 newbie-friendly recommendation.
How I Earn A Passive Income Online
---
I transitioned from the health field to the online world. I face a major health challenge that affected my ability to do my day job as a pharmacist, and I had no choice but to find another way to bring in the money. You can read my story here.
It's thanks to affiliate marketing that I can earn a passive income online.
With affiliate marketing, you do not have to focus on recruiting people at all. There is no cold-calling or having "tea parties" or having to do any door-to-door selling.
It's a great business model for newbies. Even if you have no marketing or any technical experience with website building and so forth.
You have the freedom to build your business around a topic or niche that you enjoy talking about. And you are not restricted to marketing only ONE product or service.
It would my pleasure to show you more about how I made money with this business model since 2016. Let me show you how it can benefit YOU as well by clicking here.
I hope that this article has helped you out. If you have any questions or comments, please leave them below. I will get back to you.
Looking forward to hearing from you.
Regards