Welcome to my review of Anton Kraly's Drop Ship Lifestyle course. You are reading this review because you are interested in starting up an eCommerce business.
More specifically, you are very much interested in wanting to make money with Drop Shipping
That is essentially what Anton's course is all about. Is Drop Ship Lifestyle legit or is it a scam?
Drop Ship Lifestyle might be a legit e-commerce business course. However, it's not everyone.
Before you go ahead and sign on the dotted line, I am going to reveal 4 main reasons why it might not be for you.
One thing that is certain is that it's not one of the cheapest courses out there. So, stick around and learn about the other reasons before you decide to join.
And if you would like to learn about my Nr.1 recommended online business training platform, feel free to click on the link that follows to learn more.
FREE 5-DAY TRAINING (+FREE WEBSITE)
Build Your Online Business With This
FREE

5-Day Training!
What is Drop Ship Lifestyle All About?
---
Drop Ship Lifestyle is a platform where one can learn how to start their own "semi-automated" dropshipping business.
What exactly is dropshipping all about?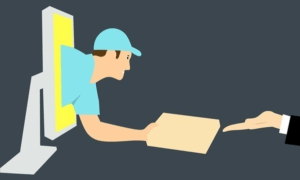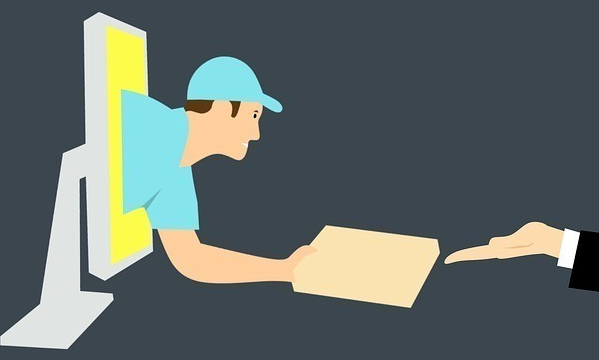 Drop shipping is an eCommerce business model where the seller processes customers' orders from his or her online site, but does not fulfill any of these orders.
Instead, the seller forwards the customer's details to a drop shipper who stocks and delivers the product to the customer on behalf of the seller.
According to the official website, the training sold on Drop Ship Lifestyle(DSL) has already helped over 14,000 entrepreneurs. The DSL platform was established back in 2013 and has been voted the "best eCommerce course" by Shopify.
Recommended Reading: Franklin Hatchett's Ecom Elites – The Best Dropshipping Course for You?
Who is Anton Kraly?
---
Anton Kraly is the founder of Drop Ship Lifestyle.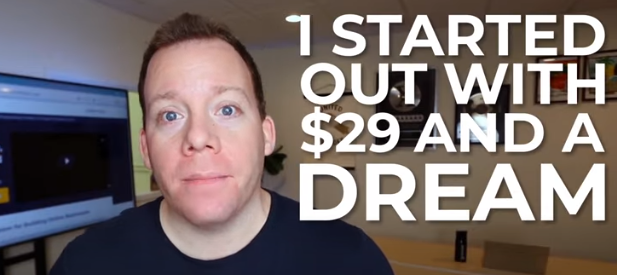 Anton had $29 to his name when he first started out. He did have a dream of becoming a successful entrepreneur and achieved it all thanks to Ecommerce. Anton has a decent following of 112 000 subscribers on his Youtube channel.
He had his first success with dropshipping back in 2007. With his knowledge and success, he decided to help others to become successful as well by providing users with the necessary tools, resources, and strategies to succeed.
Anton created the Drop Ship Lifestyle course to provide a practical hands-on approach to dropshipping that is focused on developing results for its members.
If you want to learn more about Drop Ship Lifestyle, then you can sign-up for Anton's free masterclass. It's two hours long, where he explains the business model and talks about his flagship course.
Let me give you a quick outline of the course breakdown.
Inside The Drop Ship Lifestyle Course
---
The main Drop Ship Lifestyle course is made up of video lessons. With the normal training content, they have around 90 video lessons, and with the bonuses, you can expect to watch a total of 190 videos or so.
It's a pretty comprehensive training platform. The program is designed for the newbie in mind and covers everything from step-by-step guidance to niche selection to product sourcing and marketing strategies.
Here are some of the topics that are covered within the course:
What is dropshipping
How to select the right nice
How to select the right product
Research your competitors
Building your store
Building your brand
Negotiating with your suppliers
Building social proof
Marketing your business
Semi-automating tasks
Moving on- put your store up for sale
All in all, there are 7 modules that you have to work your way through. As you go through the modules, you will have the DSL support team to reach out for any help.
This can be extremely beneficial when you need help with choosing the right niche for your business. Basically, a niche is the target audience for your business, or what the subject is for your business.
So, here is what is covered in the modules
Module One: Niche Selection
Module Two: Market Research
Module Three: Creating Your Website
Module Four: Getting Suppliers
Module Five: Optimize for Conversions
Module Six: Getting Traffic
Module Seven: Getting Traffic
One of the key components of your dropshipping business is to create good relationships with your dropship supplier. In module four, you will get scripts and templates to help you with doing calls and e-mail communications with your suppliers.
Recommended Reading: Can Dropshipping Make You a Millionaire?
How Much Does DropShip Lifestyle Cost?
---
There are two membership plans that you can choose from. One plan costs $2997 and the other one is $4997.
Note: This is just the cost of the training material.
Will I Have To Spend Money On Other Tools or Programs?
---
Yes, there are additional expenses apart from the membership fee to DSL. You will have to register for a 14-day free plan with Shopify. After two weeks, you may have to take out a paid subscription.
You also have to budget for advertising costs if you plan on using PPC marketing. Anton also touches on e-mail marketing. And you might have to register for an e-mail subscription service like Systeme.io or similar.
4 Main Reasons Why Anton Kralys Drop Ship Lifestyle Might Not Be For You
---
Drop Ship Lifestyle may be a beginner-friendly course. However, it still might not be suited for everyone.
Here are four reasons why this dropshipping course might not be the right one for you.
Reason Number One: You Lose Out if You Are A Non-Us Citizen
If you are a United States citizen, you get training on what type of company to open up. In other words, do you operate your business as a sole proprietor, LLC, C Corp?
If you are a non-US citizen, this information will prove futile. Furthermore, they do not offer any info on how to go about registering a business in your country.
You have to do your own due diligence in this regard.
Reason Number Two: The Keyword Research Tool is Not Universal
Part of the training encompasses using a keyword research tool to find products for your site.

One user in particular who is from Spain discovered that the DSL keyword research tool is not supported in his country.
Reason Number Three: You Pressured For the First 30 Days to Work
Let's say that after you bought the course, you realize that it's not for you, and you want a refund, then be aware that it's not easy to get your money back.
According to their terms and conditions, you need to prove that you have completed certain actions in order to qualify for the refund.
You have to first have an operational online Shopify store. Then you have to have a list of 50 niche ideas. And you also have to have 20 suppliers allocated to your business.
You need to do all of this within the first 30 days!
Sounds easy?
If you have a job or other commitments, you may not have the time to complete all of these tasks within the allocated time. You might risk losing all of your investment.
Think seriously before you join.
Reason Number Four: Do You Have The Budget?
As I showed you earlier on, the Drop Ship Lifestyle course carries a hefty price tag.
You still have to pay for additional expenses such as marketing or advertising costs, registration of your business, and setting up your online store.
Pros Of Drop Ship Lifestyle
---
(1) They have owner transparency
(2) No get-rich-quick promises
(3) Good ratings on 3rd party review sites
Cons Of Drop Ship Lifestyle
---
(1) It's expensive
(2) Refund policy – too short of a time frame
(3) No trial membership
(4) Additional expenses involved
(5) Not a passive income-earning opportunity
Is Drop Ship Lifestyle a Scam?
---
No its not a scam. It's a legit e-commerce platform. It has a good user rating on Trustpilot. There is owner transparency and there are no get-rich-quick promises.
You can make money with this course provided that you apply what is been taught, and are consistent in your efforts.
If you do your best and still get no results by making a single dime, Drop Ship Lifestyle does have a conditional refund policy in place.
However, the 30-day refund policy is way too short to give anyone a chance to see whether or not one can make a success with dropshipping.
Do you see yourself doing dropshipping over the next two or three years?
To help you answer that, let me quickly summarize what the business is all about.
Firstly, dropshipping is NOT a passive income business model. You might think that it is a passive income business, but it's not.
Yes, you can automate certain aspects of your dropshipping business. You do not have to always revamp your online store. Once it is set up, you do not have to touch
You also can automate the order processing and integrate your store with your suppliers.
However, you still need to be very much ACTIVE in your business.
You have to do the marketing, and if you go the paid advertising route, you need capital. So make sure that you incorporate this into your budget.
You have to constantly look at what products are trending, and choose the right products to market. Then there is the customer. You have to make sure that they are always happy and follow up on any returns if necessary.
Bottom line: You need to invest time in researching profitable niches, sourcing high-quality products, optimizing your online store for conversions, and implementing effective marketing strategies to attract customers.
Dropshipping is very much a hands-on business.
There are other business models where you can build a passive income stream.
If you do not have the budget for paid advertising and want to build a passive income online, then check out my nr.1 recommendation for earning a passive income online.
Are There Alternatives to Drop Ship Lifestyle?
---
Yes, if you are still wanting to start a dropshipping business, you can check out my review of Ecom Elites and Biaheza Dropshipping.
Drops Ship lifestyle focuses on eCommerce. If you are still not sure whether this business model is for you, then you can take a look at my nr.1 recommendation.
My number one recommendation called Wealthy Affiliate(WA) provides a broader range of online business training, including affiliate marketing and website development.
Whilst with Drops Ship Lifestyle, you only have one channel of support namely Facebook, with WA, there is a vibrant and active community that is available at any time of the day to help you.
If you are seeking a broader online business education encompassing e-commerce and more, Wealthy Affiliate is a strong alternative.
They do have two paid membership options, but you can also test drive them out by taking up the FREE Wealthy Affiliate Starter Membership here.
How I Earn An Income Online
---
I transitioned from the health field to the online world.
I faced a major health challenge that affected my ability to do my day job as a pharmacist, and I had no choice but to find another way to bring in the money. You can read my story here.
It's thanks to affiliate marketing that I can earn a passive income online.
With affiliate marketing, you do not have to focus on recruiting people at all. There is no cold-calling or having "tea parties" or having to do any door-to-door selling.
It's a great business model for newbies. Even if you have no marketing or any technical experience with website building and so forth.
You have the freedom to build your business around a topic or niche that you enjoy talking about. And you are not restricted to marketing only ONE product or service.
It would my pleasure to show you more about how I made money with this business model since 2016. Let me show you how it can benefit YOU as well by clicking here.
Thanks so much for joining me on this Anton Kraly's Drops Ship Lifestyle review.
I hope that it has helped you out.
Looking forward to hearing from you.
Regards
Roopesh