Are you studying in Canada? Are you thinking of starting your very own online affiliate marketing business? If you are a student, and reading this blog, you are wondering whether or not you can go ahead and start affiliate marketing.
And I good some very good news for you!
Read on and I will tell you what it is…..
Can You Do Affiliate Marketing if You Are A Foreign Student in Canada?
---
You can!
If you are an international student studying in Canada, you can certainly do affiliate marketing. The fact that you are reading this blog post means that you have access to the internet. That means, irrespective of where you reading this from, be it from Canada or anywhere else(in the world), you can start building a profitable affiliate marketing business.
However, there are certain things that you need to make sure are in order, prior to starting your business. And today, I am going to show you what these are, to help your journey to the world of affiliate marketing get off to a good start.
This is Roopesh and I am an affiliate marketer, blogger, and pharmacist.
Yes, I know it's a very strange combination.
If you would like to know more about why I pursued a career in affiliate marketing, please check out my story here to learn more.
A Quick Summary of Affiliate Marketing?
---
What the heck is affiliate marketing all about?
Basically, with affiliate marketing, you earn a commission for bringing a buyer and a seller together. Usually, you would sign-up with an affiliate merchant or a vendor. (most affiliate programs are free to join)
They are the sellers of the product or services that you would be promoting. And these are the people who are gonna be paying your handsome commissions..cool right?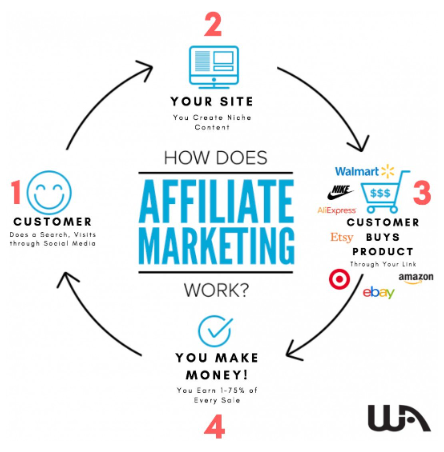 As you can see in the diagram above, one of the ways that you would be building your business is by having your very own website.
Note, I highlighted the words 'one of the ways' above. And the reason is that there are tons of ways that you can make money as an affiliate marketer.
You do not need a website. You can use social media channels, like Instagram, Facebook, or TikTok. You can have a YouTube channel. You can even do e-mail marketing or use paid ads.
It's really all up to you!
I personally prefer doing it with a website. There are many advantages to it.
One of the big advantages is unlike using social media where you have to 'play' by someone else's rules, with a website, you have more control.
It's your 'baby' and you have more freedom and control over what you put out there.
If you would like to learn how to start affiliate marketing using a website, then I recommend you check out my review of a business training platform called Wealthy Affiliate.
Can I get caught by the authorities, if I do affiliate marketing?
Let's chat about that next.
Is Affiliate Marketing Legal In Canada?
---
Will you go to jail if you start an affiliate marketing business in Canada?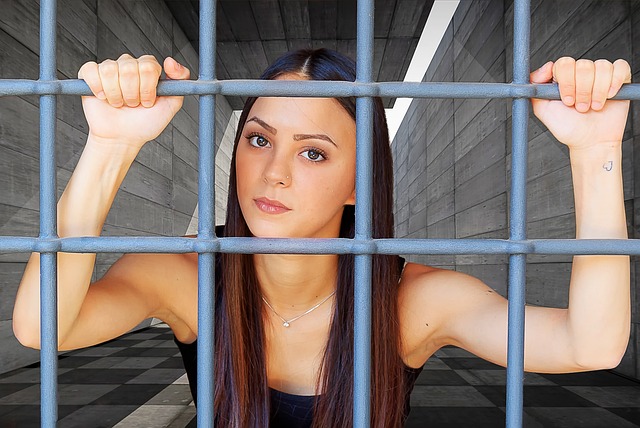 Nope, you will not.
Affiliate marketing is a 100% legitimate way of making money in Canada. Of course, there are laws and guidelines that apply to whichever country you are practicing the profession.
I am guessing that you want to make serious money with affiliate marketing, right?
If your answer is "YES" then at some point in your business, you should hire a good accountant.
If you work at it, you can really surprise yourself and earn SERIOUS money.
As much as you do not like hearing it, you have to pay taxes when you reach the specific "brackets" that Canada outlays. That's why I say, have a good accountant by your side.
Can you Run an Online Business As an International Student in Canada?
---
You most definitely can.
In Canada, you have more affiliate programs open to you as opposed to other countries. So you will be spoilt for choice.
However, not all affiliate programs may approve you immediately. You might have to show them that you got a steady following or influencer audience or decent traffic coming to your business.
Also, you might have to sign-up for a Paypal account, or eWallet, in order to receive affiliate commissions.
You are not restricted as an international student to doing online affiliate marketing.
Two things that will determine your success are a good internet connection and TIME.
Your success is dependent on how much time you are willing to invest in the business. It's just like with a traditional business.
If you treat it like a business, it will become one. If you become relaxed after a couple of months and treat it like a hobby, it's going to take you much longer to see "REAL money"
Of course, since you are studying, it might become a challenge to commit to your online business. However, once you develop a habit, you can become a successful affiliate marketer.
CONCLUSION
---
So, let's conclude our discussion.
Can International Students Do Affiliate Marketing In Canada?
Yes, they can.
To become a successful affiliate marketer, you need the following things.
Join a good online business teaching program that will show you the ropes of the business,
Be transparent in your business, and abide by the laws of your country,
Choose which direction you want to go (social media, paid advertising, or website)
Have a Paypal account
Treat it like a business, and not a hobby
That's it!
I hope that this blog post answers your answer.
If you would like to share a comment or ask me something, go ahead and fire away in the comments section below!
Looking forward to hearing from you.
And all the Best with Your Studies!
Regards and Take Care
Roopesh
FREE 5-DAY TRAINING (+FREE WEBSITE)
Build Your Online Business With This
FREE

5-Day Training!