Hi and welcome to my Solo Build it review. Is Solo Build It a scam or a legit business teaching platform? You are all excited. You made the decision to start your online business.
You feel like you are finally taking charge of your life. You have seen many folks living the laptop lifestyle and enjoying the benefits of being able to control how they spend their TIME. And you know that is what you want as well. You know you deserve it and it's the right move to come into the online world.
But the big question is, 'is Solo Build It' the right business course for you? Today I will show you how this teaching platform works.
At the end of the review, you will have all the information that you need to make an informed decision.
Feel free to check out my NR.1 Recommendation to earning a passive income online. Simply click on the link that follows to get started:
Name: Solo Build It
Website:  www.Sitesell.com
Price: $34.99 monthly or $329 yearly
Owners: Unknown
Overall Rank: 5.0 out of 10
What is Solo Build It?
---
Solo Build It By SiteSell is marketed as an all-in-one online business teaching program. The purpose of their course is to help you start an online affiliate marketing business.
What exactly is Affiliate Marketing?
Affiliate marketing is a business model where you get paid a commission for recommending other people's products or services.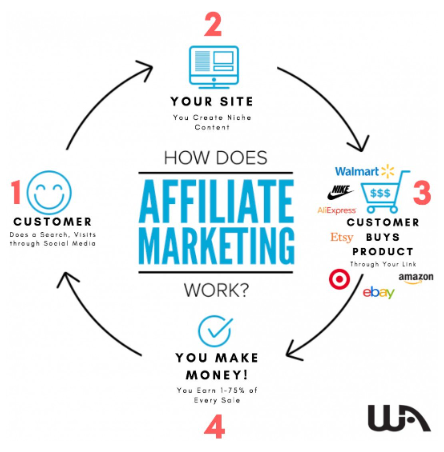 Essentially you are connecting the buyer and seller together. For every successful transaction that takes place, you earn a commission.
The SBI course covers the four basic steps of affiliate marketing.
Step one is to help you select your niche or topic for your business. The next step is to create content on your website and get targeted traffic to your site. And the final step is to sell products or services to your targeted visitors and earn commissions.
How Does Solo Build It Work?
---
They have their own proprietary software called Brainstormer which is their keyword, and niche finder tool. This is apparently what you would use to find a suitable niche for your website, as well as content ideas for building your blog.
They also have their own in-house Site Designer gallery. This is where you can choose from various templates for your online business.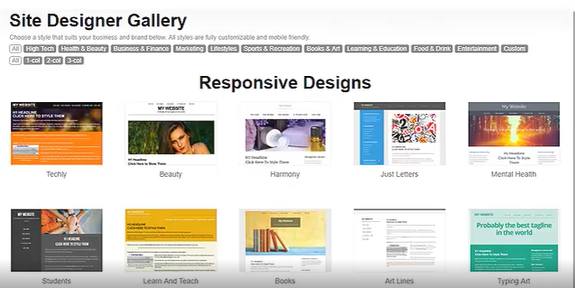 As for building out the content for your site is concerned, they have their custom Sitebuilder platform called BLOCKBUILDER.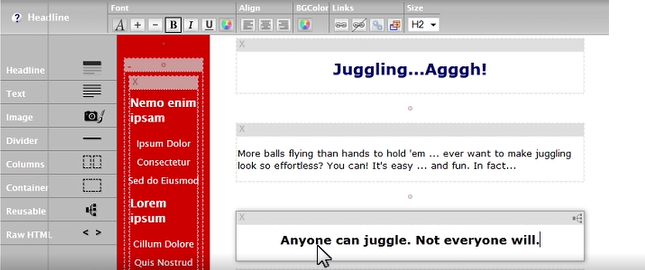 It has a drag-and-drop functionality – drag the relevant block to the canvas, and then simply add your content.
You can buy your domain name from within the Solo Build It platform. They also claim to have top-notch hosting for your website. Unfortunately, they do not reveal more information on the hosting service or its quality thereof.
Bottom Line: The free training makes it sound like all one has to do is create content. The rest of the stuff would be taken care of. Such as building your own e-mail list and so forth.
Is it really as easy as it sounds?
Is Solo Build It A Scam? Let's talk about the pros and cons of this business teaching platform.
Pros of Solo Build It
---
They have an affiliate program
They are teaching you affiliate marketing – which is a legit and proven business model
They have positive testimonials
No get-rich-quick claims
Cons of Solo Build It
---
There is no trial
There is no owner transparency
Free training is not coherent. It jumps from affiliate marketing to eCommerce to using paid advertising.
There is no money-back guarantee
You are buying the domain names from the company
They do not tell you how good their website hosting services are
Is Solo Build it A Scam? My Personal Opinion
---
In my opinion, I do not think that Solo Build It is a scam. They have testimonials and they have been around for a while. However, there are some drawbacks to this business teaching platform that I would like to point out.
The first drawback is that there is no owner transparency. Knowing who the founder is would create a sense of trust and put one's mind at ease.
I believe that the training is mediocre. SEO or search engine optimization is a valuable skill to have. If you can learn the essentials on how to properly rank pages on Google and other search engines, then you can become sought after in the internet space.
You can choose to build yourself more profitable websites and make a full-time income. The other option is to list your SEO specialty services on freelance websites such as Upwork and charge good money.
Take a look!
I believe the Solo Build It training videos teach a small part of SEO. The training reveals that most of the time you are filling in the blanks that would form the basis of a blog article. They are not going deeper and showing you how to truly optimize your article for SEO.
For instance like
Inserting keywords in certain areas of your article
The importance of linking (internal and external)
Using ALT tags for images
Incorporating keywords into meta title and meta description
The last drawback is regarding hosting and domain purchasing.
You are obligated to buy your domain name from them. Will they charge you a higher fee when it comes to renewing that domain name?
They also are not clear on the process of migrating your site to another platform. Should you not be happy with their services will your site be able to function without their block builder site builder?
As I said, Solo Build It is not a scam. However, I would recommend that you thread carefully before you join them. Take all the drawbacks that I mentioned into account before you make a decision.
How I Earn A Passive Income Online
---
I transitioned from the health field to becoming an affiliate marketer. I had trouble with my hearing which made doing my day job as a pharmacist a challenge. You can read my story here.
Affiliate marketing is a business model that allows you to get started with little risk. It's a newbie-friendly business model.
You also can choose to pursue an affiliate marketing business on a full-time or part-time basis. I first started earning commissions selling low-priced products.
It started to get more exciting when I started doing high-ticket affiliate marketing. And if you would like to learn how you can get started then I can show you more here.
Thanks so much for joining me on this Site Build It review.
I hope that it has helped you out.
Wish you everything and the best in your online success.
Regards and Take Care
Roopesh