Welcome to my TesterUp review. Is TesterUp a scam or is it a legit business opportunity?
Testerup is a GPT site that you need to stay away from. It's a waste of your time, and you can end up spending more money than making it.
Today, I am going to show you 3 red flags of the TesterUp business opportunity. As they say, "Time is your most precious asset." It's my hope that these red flags will be enough to steer you away from the Testerup business and save you precious time.
You also might be interested in wanting to earn some REAL money online. Feel free to check out my NR.1 recommended business training platform. It's the same platform that has helped me, a healthcare professional to earn an income online. It can help you out too.
Go ahead and click on the link that follows to learn more.
FREE 5-DAY TRAINING (+FREE WEBSITE)
Build Your Online Business With This
FREE

5-Day Training!
What Is Testerup All About?
---
Testerup is a GPT site. A GPT or 'get-paid-to' website offers you opportunities to earn by completing simple tasks.
By signing up with TesterUp, you get the chance to test surveys, games, apps, and even cosmetics. According to the official TesterUp site, they have more than 3,000 000 testers already registered.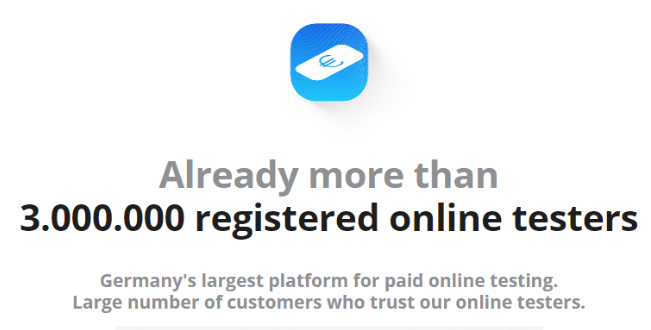 They further go on to state, that they are Germany's largest platform for paid online testing.
There is no owner transparency. It's interesting to note that the site was created less than a year ago on the 20th of July 2022.
Recommended Reading: Is User Interviews a Scam? Get Paid for Your Opinion
How Does TesterUp Work? How To Make Money With Testerup?
---
According to the website, you can earn up to $120 per test offer. You can either register from a pc or laptop, or you can download the app to your mobile phone.
Do take note, that the app is NOT available in all countries. That means that Testerup is not a global make-money online opportunity.
If you find that you are unable to download the app in the region that you are based in, do not fear. Take a look at my recommendation for making money online here.
There are many games that you can play. If you were to reach a certain stage within a game, then you would be awarded the prize money allocated.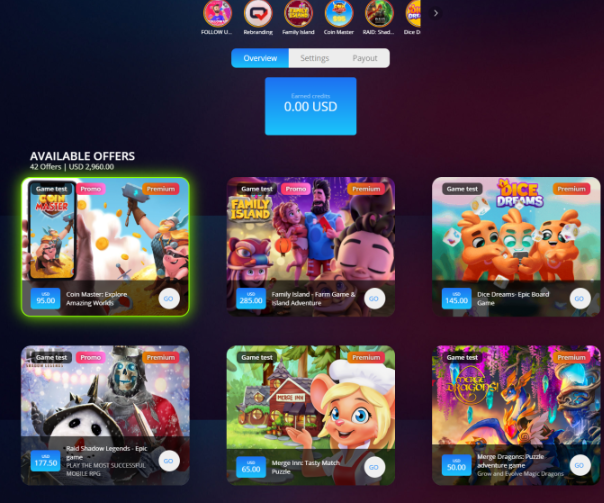 You can also become a premium tester, where you can earn more money per game.
It might sound really easy, but from my research, I learned that many folks were unhappy using the app or even playing games. I will talk more about this when we chat about the red flags.
So, they have a $70 payment threshold limit. Once you completed the task, and your account reaches $70, you qualify for a Paypal payment.
Is TesterUp Available Worldwide?
---
No, the app is only available in certain countries. You have to check with Google Play or IOS to see if the app is supported in your country.
The Testerup Referral Program- A Bonus Way to Make Extra Money
---
Testerup also has a referral program. You can earn on the efforts of people who you introduce to the Testerup app.
Within a calendar year, you can earn 10% of whatever your referrals earn. So, if for instance, they earn $100, you can earn yourself a $10 passive income.
Speaking of the earnings, let's take a look at what existing members have to say about Testerup.
Can You Really Make Money Playing Games With Testerup? The First Red Flag –

Play to Play and Then Lose All Your Money
---
Most of the users had the option of playing only the online games. The other options such as testing cosmetics were virtually non-existent.
Are people happy with playing games in the Testerup app?
Not really.
One Reddit Testerup user gave it a shot by playing two games. He dedicated a week of game-playing time to each game.
On both occasions, he had to do "in-app purchases." Testerup was supposed to reimburse these purchases. He tried contacting the support but had no luck. Fortunately for one of the games "Apple" managed to refund the in-app purchase that he had made.
On the third attempt, he had to complete one more game which would eventually reach the $70 threshold. Upon logging into the app, he discovered that there were no games available to play. Hence, it was all a waste of both time and money.
Even at Trustpilot.com. folks were not happy using TesterUp.
Folks were complaining that :
Their account was automatically suspended for no reason at all,
Certain games did not credit the players with the correct score or accomplishments,
They had to play around 30 hours a week to reach the payment threshold
The support team did not help them at all.
Let's take a look at some of the other red flags.
The Other Red Flags of the Testerup App
---
Red Flag Nr.1 : 3, 000 000 Users, But No Testimonials
Within the last 10 months or so, Testerup claimed that they have over 3 million online testers.
If they had that many, then surely there would be some happy testers? And the site would be able to display a few of these testimonials, right?
Sadly so, there are no testimonials on the official website.
Red Flag Nr.2: High Pay Promises, High Payment Threshold
They promise high payouts per game testing or playing. This is not as straightforward as it seems.
You get the small payouts for doing the easy stuff. The easy stuff includes doing surveys, rewards apps, and side hustle apps.
The high payouts are reserved for testers who dive all in and make the in-app game purchases in order to complete missions and unlock the rewards.
And this is where the vicious cycle starts. As a gamer, you find yourself spending more money on purchases than actually making any money at all.
Pros Of TesterUp
---
(1) Free registration
(2) App is available on both Android and IOS
(3) Get paid via Paypal
Cons of TesterUp
---
(1) Poor support
(2) Lots of complaints
(3) Have to make purchases to earn money
(4)Not a worldwide business opportunity
(5)Not a passive-income earning opportunity
Can You Trust Testerup? Is Testerup a Scam? My Personal Opinion
---
I believe that Testerup is a complete waste of one's time and money. They lure people into believing that the payout is going to be high.
That's a huge red flag. Most legit GPTs pay small amounts. These sites have lower payout thresholds. They do not make it impossible to earn.
With Testerup both the reward offer, and the threshold are high, and on top of that, you still have to spend your own money. It's not a good way to make money.
The other drawback with GPT's sites is that you have to be actively doing something in order to earn.
You cannot grow with these kinds of business opportunities. You cannot build a business where your efforts and time, start PAYING you back.
If you are looking to earn a passive income online, then I would recommend a better alternative.
How I Earn An Income Online
---
I transitioned from the health field to the online world.
I faced a major health challenge that affected my ability to do my day job as a pharmacist, and I had no choice but to find another way to bring in the money. You can read my story here.
It's thanks to affiliate marketing that I can earn a passive income online.
With affiliate marketing, you do not have to focus on recruiting people at all. There is no cold-calling or having "tea parties" or having to do any door-to-door selling.
It's a great business model for newbies. Even if you have no marketing or any technical experience with website building and so forth.
You have the freedom to build your business around a topic or niche that you enjoy talking about. And you are not restricted to marketing only ONE product or service.
It would my pleasure to show you more about how I made money with this business model since 2016. Let me show you how it can benefit YOU as well by clicking here.
Thanks so much for joining me on this TesterUp review.
I hope that it has helped you out.
Looking forward to hearing from you.
Regards
Roopesh