Are you thinking of joining an MLM? What is the story behind multi-level marketing companies? Are they legit, or should MLMs be illegal? The MLM business model is one that has been around for a number of years.
Back when I was in varsity, I remember joining the Amway network marketing company. To this day, it still exists. Surely, if these companies are still around, it means that MLMs are legal, right?
The situation changes when new companies disguise themselves as being MLM when in actual fact they are pyramid schemes. How can you tell if these companies are pyramid schemes and not legal MLMs?
That is what this post is all about. I am going to show you why these kinds of MLMs should be illegal. It is my hope that the next time you are thinking of joining an MLM, to remember these points that we are going to talk about today.
Before we get started, feel free to check out my NR.1 recommended business training platform. They teach a newbie-friendly business model that does not involve any recruiting. Check out my review by clicking on the link that follows.
Should MLMs Be Illegal?
---
There are many reasons why certain MLMs should be illegal. If they follow a pyramid scheme structure, then they should be banned. If members find themselves losing money, rather than making money, then the specific MLM should not be allowed to operate. The last reason why some MLMs should be banned is if they follow deceptive practices.
I will talk about these points in more detail below. I will also show you on what basis MLMs are legal and allowed to operate.
Recommended Reading: What Are The Monetary Benefits Of Blogging For Students?
How Does An MLM(multi-level marketing) Business Operate?
---
When you join an MLM or network marketing company, you become a representative or distributor for that company.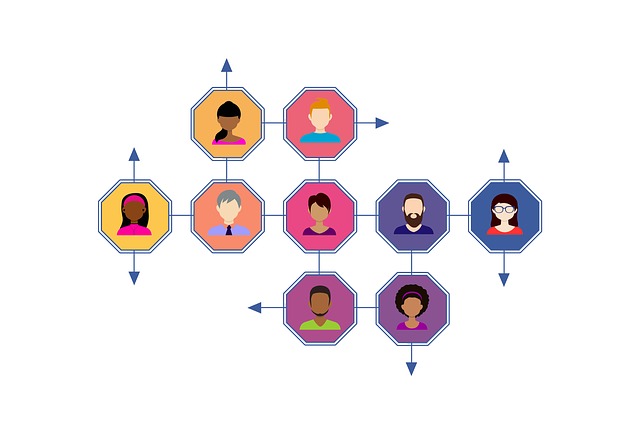 The products or services that an MLM sells, are only available from the company. As a distributor, you have the right to sell these products and earn a profit via retail sales. These days many MLMs equip their distributors with their own company-replicated sites.
Customers can make direct purchases from these replicated websites, allowing distributors to earn profits.
The other way to make money with a network marketing business is to grow a team or a downline. Distributors can get family or friends to join them in the business.
You can earn commissions from sales that members within your downline make. Furthermore, the more people you get to join the team, the more you will earn. MLMs have complex compensation plans that show you how to ascend the rankings within the organization and earn higher paychecks.
Recommended Reading: 4Life MLM Review – A Good Business 4 Your Life?
Why Should Some MLMs Be Illegal?
---
Now let's take a look at some of the reasons why certain MLMs should be illegal.
Reason Number One: MLMs are Pyramid Schemes
What is a pyramid scheme? How does a pyramid scheme operate?
According to Wikipedia, "a pyramid scheme is a business model that recruits members via a promise of payments or services for enrolling others into the scheme, rather than supplying investments or sale of products."
That means that as a member your job is to get people to join and you earn a percentage of the membership fee. The company does not have any products or services for which you earn retail profits.
It may seem legit as members may post their commissions or proof of earnings.
The scary part is that once the owners of the scheme have earned enough money for themselves, they simply shut down the entire operation. When this happens, the ones who joined the company last will tend to lose out the most!
Reason Number Two: Losing Money rather than Making It!
There are some crypto-MLMs that promise payouts after a certain timeframe. Added to that, they offer higher returns if you were to upgrade your plan. Eventually, they keep on promising, and underdelivering.
You ended up investing and losing money instead of making any money at all.
Reason Number Three: MLM Follow Deceptive Practices
There are tons of vitamin and nutrition MLMs out there. If they make false claims regarding how their products work, it's unethical business practice. The same goes if the company were to make false income claims.
Now let me give you some examples of MLM companies that have got into hot water.
Examples of Some MLMs That Were Fined or Banned
---
In 2016, Herbalife had to pay a $200 million settlement to the FTC(federal trade commission). According to the FTC report, the company was operating on a pyramid scheme basis. They were rewarding members for bringing in new members rather than promoting the sale of the company's products.
The same thing happened to the Vemma Nutrition Company in 2016. Unlike Herbalife which is still operational today, Vemma had to shut down its business.
Zeek rewards were found to be operating as a Ponzi scheme. They had to pay $600 million to the U.S. Securities and Exchange Commission (SEC). They promised the investors huge returns, but they were no actual products or services. The money that was paid out to these early investors was taken from the incoming fees of the new investors.
What Makes An MLM Legal?
---
Now let us chat about what makes an MLM a legal business. Remember, earlier on I mentioned that I joined Amway. It still is existing in today's time.
Here are some of the reasons why such MLMs are legal.
Reason Number One: Opportunity to Grow And Become a Leader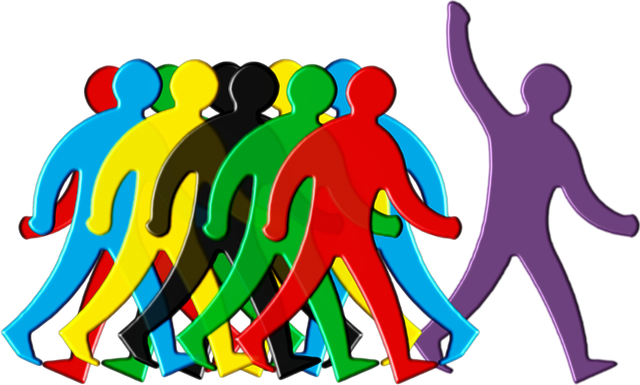 If you want to attain leadership skills then building an MLM business is a good start. You will learn how to motivate the members within your network. You will help them to grow their business. Once they succeed in building their business, you succeed as well in your business.
Reason Number Two: As Long As They Follow The Legal channels
One of the ways to check if an MLM is legit is to see if the company is registered with the DSA or the direct selling association. If they follow the legal channels, then it means that the company has products or services that you can market and earn an income from.
They do not place an emphasis on the recruiting aspect. It is available as an option, and it's not compulsory if you do not want to take part in it. You can simply settle on selling the products alone.
Reason Number Three: The Products Are High Quality and Valuable
One of the negative things about joining an MLM is you might have to register for their auto-ship program. This means that you commit to buying their products on a monthly basis.
It's done for two reasons.
The first is to save you money as the products or services are discounted. And the second reason is to help you qualify each month for their compensation plan.
If you are going to do the auto-ship, then the products should be of high quality and value. The obvious reason for this is that it will be easy to sell, you will actually use it yourself, and it won't end up collecting dust.
Conclusion – Should You Join The MLM Business?
---
Now you know what makes an MLM legal and what makes it illegal. The question is, "Is an MLM the right business for you?"
And only you can answer that question.
Do you want to build a global business?
Make sure that the MLM company you are interested in operates globally. Some MLMs only operate within certain countries.
Do you like to do recruiting?
Do you enjoy recruiting? If you have good sales experience, then perhaps the MLM business is for you.
Are you ready to commit to monthly expenses?
If you want to participate in their compensation plan, you may have to commit to regular product purchases. Are you okay with this?
If none of the above issues bothers you, then perhaps the MLM business is for you. If on the other hand, you do not want to do any recruiting. If you want a global business without having to spend money on any inventory, then read further on.
How I Earn A Passive Income Online
---
I transitioned from the health field to the online world. I face a major health challenge that affected my ability to do my day job as a pharmacist, and I had no choice but to find another way to bring in the money. You can read my story here.
It's thanks to affiliate marketing that I can earn a passive income online.
With affiliate marketing, you do not have to focus on recruiting people at all. There is no cold-calling or having "tea-parties" or having to do any door-to-door selling.
It's a great business model for newbies. Even if you have no marketing or any technical experience with website building and so forth.
You have the freedom to build your business around a topic or niche that you enjoy talking about. And you are not restricted to marketing only ONE product or service.
It would my pleasure to show you more about how I made money with this business model since 2016. Let me show you how it can benefit YOU as well by clicking here.
I hope that it has helped you out.
Have you joined an MLM business before? If so, what was your experience like? Would you like to join an MLM business in the future?
Looking forward to hearing from you.
Regards
Roopesh