Hi dear student, are you looking at starting your very own blog? You might be wondering if it's really worth your time. There are many ways that blogging can benefit you. One of the ways is that it will help you to get more clued up or knowledgeable about a certain topic.
What about the money-earning part of having a blog? What are the monetary benefits of blogging for students? Today, I am going to show you 10 awesome ways that you can earn from your blog.
To be honest with you, I wish that I started my blog back when I was still studying in varsity. I only learned about the power of having a blog and earning online around 5 years ago.
As a qualified pharmacist, I transitioned from the medical field to online entrepreneurship. Feel free to read my story here.
And if you are already decided upon starting your blog, but are not sure where to get started, look no further.
Learn more about my NR.1 recommended online business training platform. They have all the tools, the training, and one-of-a-kind community support to help you every step of the way. Click on the link that follows to learn more.
What Are The Monetary Benefits of Blogging For Students?
---
Here are 10 ways in which you can make money with your blog.
As a student, you can benefit from blogging by :
(1) Selling ad space on your website, or
(2) Through affiliate marketing, and sponsored content.
(3) Once you become good at blogging, you can offer your blogging services as a freelance writer.
(4) You can market certain products that you own via your blog.
(5) You can also sell e-books via your blog.
(6) If you at good at a certain skill, you can market it via your blog.
(7) If you have an existing consulting or coaching business, you can take it to the online space via your blog.
(8) Create your own paid membership site.
These are some of the ways that you can benefit from having your own blog. Before I get into the points in more detail, let me show you some non-monetary benefits that blogging offers.
Recommended Reading: Can You Start A Blog From Your Phone? [Easier Than You Think!]
7 Ways Blogging Can Help Students
---
As students, one of the main tasks you have to master is the ability to write regularly and to be able to research ideas. Blogging has been shown to help in both of these two instances. It has also been shown to help students to express their thoughts in a more organized manner.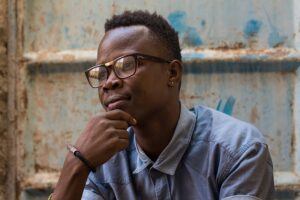 Blogging can help you build your own network. When you choose a niche or topic for your website, there is a chance,that others bloggers are already blogging about the same subject.
This will give you the opportunity to network with others.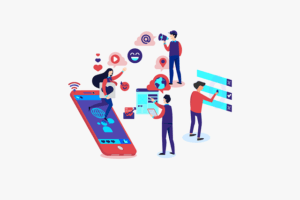 You can learn from them, perhaps even do guest blogging later on.
Should your blog gain good traction with Google and other search engines, it can open the door for companies to want to work with you. (I will talk about the blog monetization methods in the next section)
Initially, blogging can seem a bit intimidating. You might be someone, who is worried about what readers may say. However, once you start getting feedback from your audience, it can boost your confidence.
This can lead to you working even more on your blog, and becoming an ultimate success.
Recommended Reading: What Is a Beauty Blog and Is It Worth It To Start One?
The Monetary Benefits of Blogging For Students- Why It's Really Worth Your While
---
According to eMarketer, in 2021 global advertising spending was expected to reach around $455.3 billion.
Fast forward to 2023, and this figure is much higher. The point is that the advertising revenue share on the internet is a big thing, and your blog can capitalize on it.
How?
You can sell advertising space on your blog. You can register with Google AdSense or other advertising partners such as Mediavine.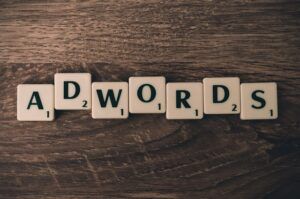 Companies would also be interested in wanting to have advertorial posts on your site. They call this sponsored content. The cool part here is that you get to set your own fees.
If you get the hang of blogging for your website, and know how to get your content ranked on Google, then you learned a very in-demand skill. It's called SEO or search engine optimization.
With SEO, you are clued up about keyword research, competition analysis, and other very important strategies to help bloggers get their content ranked on the top spots of major search engines. With this skill, you can choose if you so wish to help others build their websites by freelance writing.
Another way to make money with your blog is by selling products that you already own via your blog. It's sort of an e-commerce business model. The only disadvantage is that to be profitable this way, you would have to make sure that you turn high volume, to make high profits.
Very similar to selling your own products, you can market your skills via your blog, If you are an aromatherapist or a reflexologist, you can do local marketing to improve your outreach and grow your offline business.
There are many ways to money by selling e-books. You use the Amazon platform and sell e-books and Kindle books(for Kindle owners). You can also market e-books via your blog.
You can build your very own membership site, and charge members for exclusive offers, gifts, or promotions.
Then you can also create your very own coaching and consulting course. With your blog, you are not limited to helping folks within your area. You can build a global coaching or consulting business.
And the last way to make money with your blog is through affiliate marketing. This is the method that I use to make money online. I have been using this method since 2016.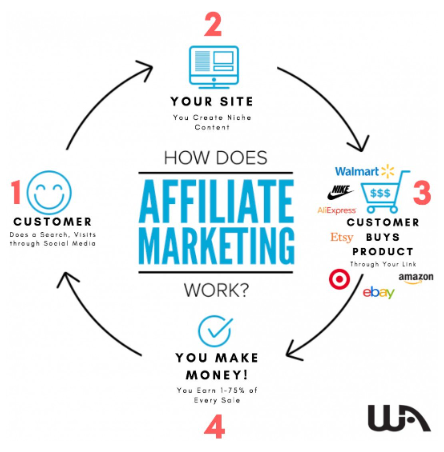 With affiliate marketing, you earn commissions for promoting other people's products or services. You are essentially the middle guy or lady.
The advantage is that you do not have to have your own product or service. You do not have to deal with customer queries or after-sales support. It's a newbie-friendly business model.
It does not cost much to get started. Check out my NR.1 recommended training platform to start your own affiliate marketing business.
Is It Too Late To Make Money With Your Blog?
---
To summarize, you can have both monetary as well as non-monetary benefits from starting your very own blog. As a student, you can start a blog in your free time.
The good news is that it is not too late to start a blog.
The blogging process is made much easier these days, as you do not have to worry about coding. You can actually get your website framework all up and running within a minute or so. Sign-up as a starter member for free at Wealthy Affiliate and see for yourself how quick and easy it is.
If you work on your blog, and treat it like a business, you can really surprise yourself. You might even be making a full-time income before you even graduate. How cool will that be, right?
By the way, all the monetary benefits of blogging for students that I discussed above, can be used together on your blog. It's really up to you.
Are you ready to start your blog? Is there something that is stopping you from getting started?
Let me know in the comments section if you need help with anything.
It would be my pleasure to help you out.
Looking forward to hearing from you.
Regards and Take Care