Would you like to be a successful affiliate marketer? Of course, you would, you deserve it!
Are you worried that you might fail at affiliate marketing because you feel that you cannot write well?
Do you really need to be a good writer for affiliate marketing? Nope, you do not.
Isn't that relief?
I will show you why you do not have to be a good writer. I will also show you some alternative methods that you can use besides writing to be successful with affiliate marketing.
Finally, I will share with you some tips to help you become better at writing if that's what you want to do.
By the way, if you want to do affiliate marketing but you are not sure where to get started, feel free to check out my NR.1 recommended training platform. Click on the link that follows to learn more
FREE 5-DAY TRAINING (+FREE WEBSITE)
Build Your Online Business With This
FREE

5-Day Training!
Do You Need To Be a Good Writer For Affiliate Marketing?
---
No, you do not need to be a good writer.
You do not need to have the perfect blog post which is edited 50 times before you can finally press the publish button.
You do not have to use high words.
In fact, the point of writing in affiliate marketing is to help someone with a problem. To provide them with a solution.
They are NOT going to want to read a thesis to get to the solution to the problem. This is why you do not need to focus on being a good writer for your affiliate marketing business.
How Can You Be a Good Writer for Affiliate Marketing?
---
Answer: Write as you would be talking.
What do I mean by this?
Imagine that a friend or family member comes up to you with a query.
Let's say, they want to know, 'how to download an app from Google Play or the App store."
You would explain the process to them using the simplest of words possible, right? And the reason for this is so that they can understand what you are saying without too many difficulties.
That is EXACTLY, what writing for your affiliate marketing business entails.
It does not have to be a complicated thing. Would you use jargon, or big words, or try to act like you're Hemingway in front of your best friend?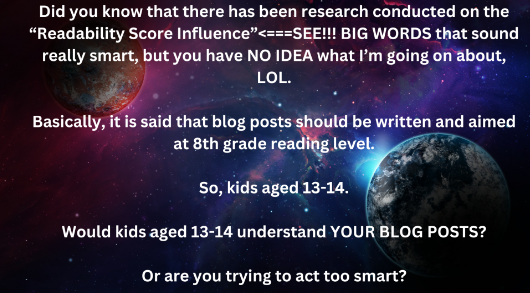 Remember there is a human being on the other side of the keyword. Not a robot. So, write freely as if that person is in front of you.
Of course, if you are new to blogging, then it will certainly take time to get used to. Practice will make it easier.
While we are on the subject, let me share some more helpful tips to become a good writer for an affiliate marketing business.
Recommended Reading: What is the Difference Between An Affiliate Network and An Affiliate Program
Tips To Become a Successful Affiliate Marketer Writer
---
Tip Number One: Focus on Answering The Question
Give your audience what they want. Give the solution to the problem, or the help that they are looking for. Do not beat around the bush, or clickbait your audience.
If you lead your audience on, they might not be happy and may never visit your site again.
Tip Number Two: Do Not Try To Impress GOOGLE
When you first start out with SEO affiliate marketing, you will be introduced to keywords. At some point, you will be taught how to find the 'ideal' keyword using keyword research tools.
Why use a keyword in the first place?
So that you can reach the front page of Google and other search engines.
Too often, marketers fall into the trap of focusing on the keyword more than anything else.
Making sure its in the right placements, and so forth, trying to please Google, but end up doing a grave disservice to their business.
Google is smart and can pick up when you are trying to game their system.
And whilst your content is filled with keywords, you realize that you did not focus on giving help to your readers. Your business suffers in these two ways.
Tip Number Three: Be Consistent
With any business, be it online or offline, the key is to be consistent.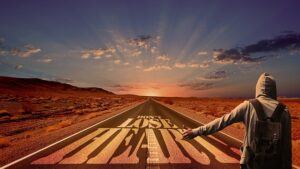 Take action every single day if you can.
Make it a routine. And you can really surprise yourself.
Tip Number Four: Use a Grammar Tool
I use a free tool called Grammarly. It works wonders.
As you continue with your article writing, you find what an awesome tool this is in helping you with grammar, punctuation, etc.
Do You Have to Do Writing For Affiliate Marketing?
---
No, you do not.
If you do not like the idea of blogging for affiliate marketing, there are other alternatives.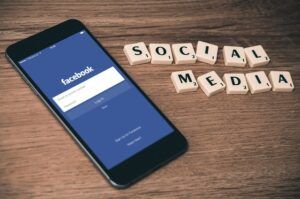 You can use social media. You can create Facebook or Instagram reels. You can also do TikTik videos or Pinterest idea pins.
And there are always Youtube videos you can create.If you do not want to show your face, you can even do podcasts.
And if you want to take the fast track, and you got the budget for it, you can do affiliate marketing using paid advertising.
What if you like the idea of owning a blog, but you do not want to do the writing part? There is an option for that too.
You can hire a ghostwriter. You can visit freelance websites such as Upwork or Fivver, and hire a ghostwriter who will write unique articles for your website.
Conclusion
---
As you can see, there are a number of ways to do affiliate marketing. You can even do high-ticket affiliate marketing if you want to reach your income goals quicker.
If you are studying, you can also see why affiliate marketing is perfect for college students.
So now you have no excuses. Whether you like writing or not writing, there is a way for you.
I hope that this article has helped you out.
If you have any questions or comments, please leave them below,and I will get back to you.
Looking forward to hearing from you.
Regards and Take Care
Roopesh
FREE 5-DAY TRAINING (+FREE WEBSITE)
Build Your Online Business With This
FREE

5-Day Training!