Welcome to my Dreamtrips International review. Would you like to get paid for travelling? A Dreamtrips Independent representative might have asked you this very question. And now you are thinking of joining the DreamTrips International business.
Is DreamTrips International a scam? Should you join this travel MLM? It might be a newly launched company. It might be tempting to join, thinking that if you are in early, you can build that solid foundation before anyone else.
But there are some interesting findings that I am going to share with you, that might get you to think twice before joining the Dreamtrips business.
Congratulations by the way, for taking the time to doing your reserach, before going all in on this business venture. It shows that you want to be 100% sure before you invest.
Well done!
And fee free to check out my NR.1 recommendation to making money online. Simply click on the link that follows to learn more.
Is There A Legit Way To Make Money Online?
Yes, there is! I got proof it works!
What is DreamTrips International?
---
Dreamtrips International(DTI), is a company that operates within the travel niche. They offer travel packages, or separate flight rates, car hire, and hotel accommodation at discounted prices. Apparently, you can get discounts up to 50%, 60%, or even 80% on your travel expenses if you are a member and book via their private booking engine.
DreamTrips International is a network marketing company and depends on its members to market their various membership packages as they help grow the brand.
DTI was recently launched on the 1st of August 2022. You often hear folks say that the best time to join an MLM company is when it's just starting out. Whilst it may be true, there are some drawbacks to DreamTrips that I will be sharing with you.
Who Are The Owners of Dreamtrips International? (1st Drawback)
---
Mark Smith is the CEO of Dreamtrips International. He has experience with running other MLM companies as well. Team Free International and Nerium International. The latter has been rebranded to Neora, and in my Neora MLM review, I showed how the company got into hot water with the FTC.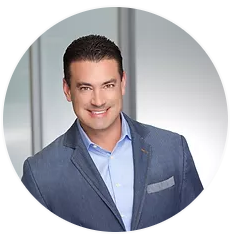 Simon Davies is the CFO of Dreamtrips. He too has experience with running other MLM companies. Verona International which I could find any information on. And the other company he served as Senior Vice President Finance was another famous travel MLM company called Worldventures.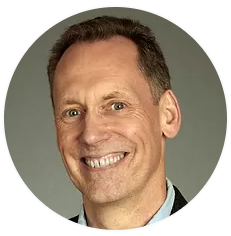 Worldventures recently declared Bankruptcy.
The founders are associated with companies that are either rebranded or not in existence. Dreamtrips' future success is hard to predict. And that is why I think that this part is a drawback.
How Much Are The DreamTrips Customer Packages?
---
There are four customer-only membership packages that you can choose from. You get more benefits as a Dreamtrips traveler should you choose to go for the higher-priced memberships. Every package also has a compulsory monthly membership fee.
The packages are as follows
Standard Package:

$199.99 ($69.99 monthly fee)

Plus Package:

$399.99 ($99.99 monthly fee)

Priority Package:

$599.99 ($129.99 monthly fee)

Elite Package:

$2,499.99 ($499.99 monthly fee)
The Dreamtrips Standard Package consists of :
DreamTrips curated experiences
Airline, hotel, and car rental reservation system
Activities tickets
Cruise reservations system
Membership loyalty benefits
The Dreamtrips Plus Package consists of :
Standard offerings
Vacation rentals (short-term stay)
RV rental
Membership marketing offerings
Personalized travel offerings
The Dreamtrips Priority Package consists of:
Plus Offerings
World-leading concierge services
Airport lounge access
Best price promise
Loyalty point support desk (2x/year)
The Dreamtrips Elite Package consists of:
Priority membership offerings
Private jet offerings
Yacht rental offerings
Loyalty point support desk (unlimited)
Exclusive elite DreamTrips
Luxury resort and villa offerings
Why should you buy a Dreamtrips package, when you can book online on your own? As I was watched one of the Dreamtrips Youtube videos, the IBOs claimed that booking Dreamtrips can offer more benefits.
Some of these additional travel benefits include:
Hotel transfers
On site Dreamtrips host
Welcome reception
Curated excursions
VIP airport lounge access
Farewell dinner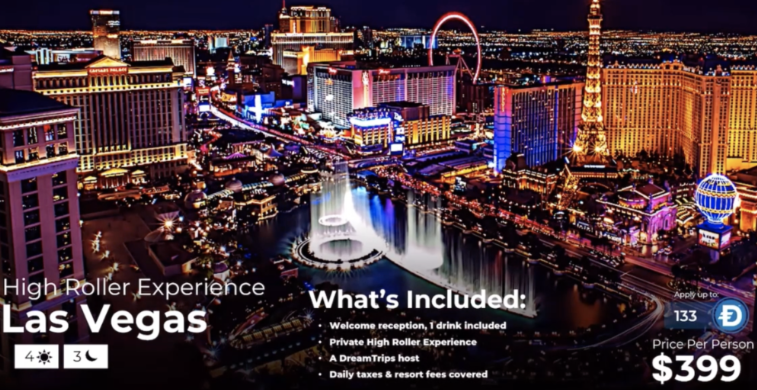 Additional DreamTrips Charges:
If you want to take it further and participate in the Dreamtrips compensation plan then you have to pay an additional $29.99 to become a Dreamtrips IBO or independent business operator.
As Dreamtrips IBO, you get access to the DreamTrips International phone app, RapidFunnel™ marketing system, and DreamTrips International back-office management system.
The DreamTrips Private Booking Engine Can Be A Nightmare- (2nd Drawback)
---
This is what the Dreamtrips travel booking engine looks like.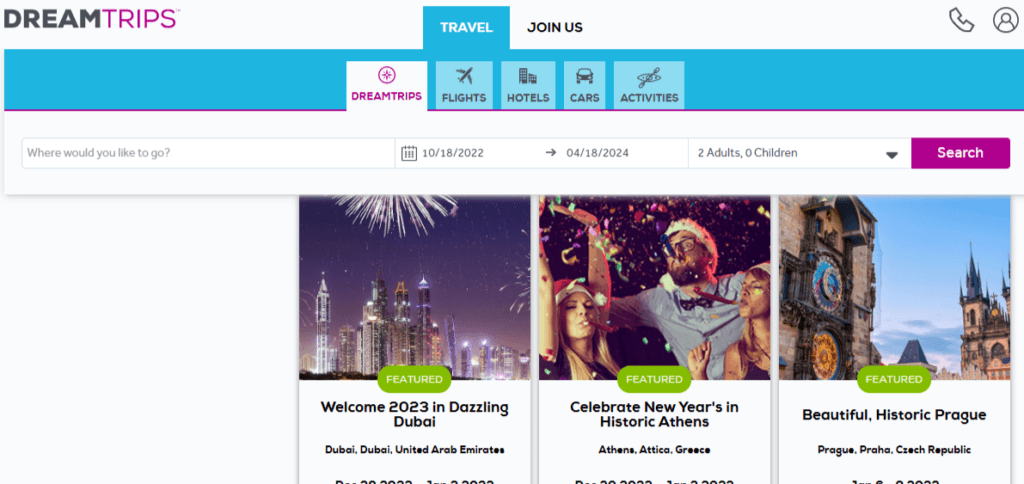 Below are complaints received from some Dreamtrips travel ambassadors regarding access to the travel portal.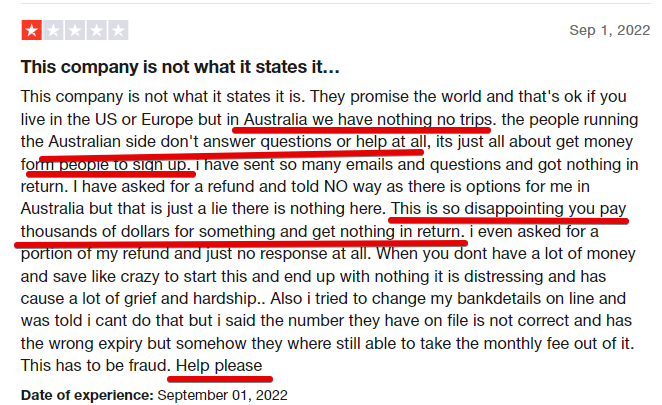 The complaint in the above image was from a person in Australia. She could get any trips loaded on her portal after purchasing one of the Dreamtrips packages. She tried to cancel her membership but did not have much luck.
The image below is also from another unhappy customer.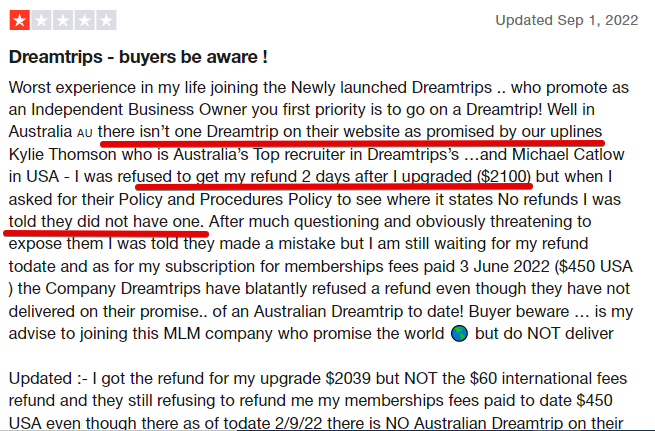 Unfortunately, you cannot compare the Dreamtrips prices to normal travel agents' rates unless you first join as a Travel Ambassador.
You have to purchase a package, and once done, there is no guarantee that you will have any Dreamtrips offers from the country you reside in.
Does DreamTrips International have a refund policy?
---
I checked out their terms and conditions. They do not have a refund policy in place. However, they do have a grace period of 3days from joining to cancel your membership if you want to.
How Can you Join DreamTrips International?
---
You can only join via another DTI representative's referral code.
How Do You Make Money With Dreamtrips International?
---
Travel MLMs work differently from your traditional vitamin, or health and wellness MLM. Usually, with companies such as Velvovita and Beautycounter there are physical products that you can sell to earn retail profits.
With Dreamtrips, you are selling travel packages or travel associated services such as car hire, flight bookings, excursions, and accommodations.
As an IBO, you earn bonuses and residuals on members that are enrolled within your downline or customers who book via your affiliate link.
Basically, all you have to do is share the opportunity with folks who love to travel, and if they book, you earn commissions.
The DreamTrips Compensation Plan- Climbing The MLM Ladder
---
There are 5 ways by which you can earn with the company.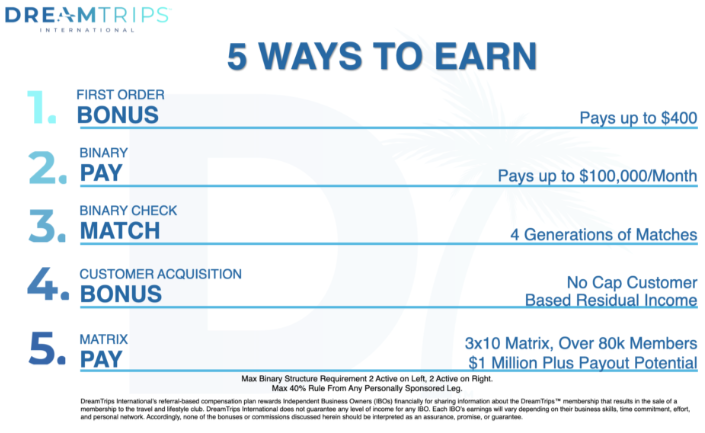 You can earn up to a $400 FIRST ORDER BONUS on anyone whom you help to get started as a Dreamtrips IBO.
They have a BINARY PAY plan. You recruit people and they are allocated on either the right leg or left leg of your binary tree. For every cycle you complete you earn a bonus of up to 100k a month.
You earn up to 20% on the binary pay that your referrals within your downline make. They call this a BINARY CHECK MATCH.
For every new customer that you introduce to the company, you would earn a CUSTOMER ACQUISITION BONUS.
The MATRIX PAY is a 3 by 10 matrix of 80 000 members. In short the more active members within your downline, the more money you earn.
Pros of DreamTrips International
---
The company is within a popular niche- the travel sector
There have owner transparency
They have ongoing training sessions for its ambassadors
Cons of DreamTrips International
---
The business enrollments packages are expensive
You have monthly recurring fees even if you are not doing any travel
Customers complaints about using the booking travel engine
Owners' past history makes Dreamtrips future uncertain
You have to recruit to earn the higher paychecks
Is DreamTrips International a Scam? My Personal Opinion
---
There are some positive aspects of the company.
They have a reasonable member base that was built during the DreamTrips prelaunch phase.
The company is within a popular niche. With the last few years restricting people on travel, the industry is set to grow again and I think that Dreamtrips can do well in this market if they play their cards right.
And now for the not-so-good parts about the company. There is no income disclosure which I guess is expected as they are still new in the game. The company is not registered with the DSA. I guess that too can change over time.
The brand is new. And whilst it can be a good thing, it can also be a not-so-good. It will take time for the brand to be trusted. At the moment, some folks are not happy with using their booking engine, and they need to address the issue. Folks' requests for refunds were also not addressed.
The company owners worked on previous companies that are either not existing or rebranded. In other words, the future of Dreamtrips international remains to be seen.
It's hard for me to recommend or not recommend this business opportunity.
However, one fact is certain. If you want to make serious money with Dreamtrips. then you have to focus on recruiting people.
If recruiting is not your thing, then read further on to check out my recommended alternative,
How I Earn A Passive Income Online
---
I transitioned from the health field to the online world. I face a major health challenge that affected my ability to do my day job as a pharmacist, and I had no choice but to find another way to bring in the money. You can read my story here.
It's thanks to affiliate marketing that I can earn a passive income online.
With affiliate marketing, you do not have to focus on recruiting people at all. There is no cold-calling or having "tea-parties" or having to do any door-to-door selling.
It's a great business model for newbies. Even if you have no marketing or any technical experience with website building and so forth.
You have the freedom to build your business around a topic or niche that you enjoy talking about. And you are not restricted to marketing only ONE product or service.
It would my pleasure to show you more about how I made money with this business model since 2016. Let me show you how it can benefit YOU as well by clicking here.
Thanks so much for joining me on this Dreamtrips International review.
I hope that it has helped you out.
Looking forward to hearing from you.
Regards
Roopesh