Welcome to my iHub Global review. Would you like to earn a passive income with cryptocurrency? Does the prospect of having to mine crypto from the comfort of your home sound exciting?
If your answer is a resounding 'YES' then you might be considering joining the iHub Global network. Is iHub Global a scam?
Today I am going to show you exactly how the IHub Global business works. There are some drawbacks to this business opportunity that you need to know about before you make your final decision.
Before we get started with the featured review, feel free to check out my NR.1 recommendation to make money online. Simply click on the link that follows to learn more.
Is There A Legit Way To Make Money Online?
Yes, there is! I got proof it works!
What is iHub Global?
---
iHub Global provides mining cryptocurrency for anyone who wants to do it from the comfort of their home.
As an iHub Global member, you do not need to invest in expensive mining equipment as is the case with traditional cryptocurrency mining.
The company gives its members two ways to make with cryptocurrency. I will talk more about this later and how their service works.
Let's learn more about the owners.
Who Are The Owners of iHub Global?
---
The domain for iHub Global was registered on 21-06-2018. It's refreshing to learn that there are real owners to the company.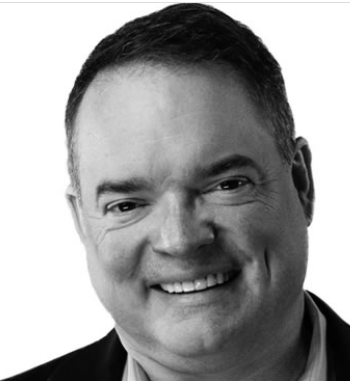 Rick Cotton is the founder and CEO of iHub Global. According to the official iHub website, Rick had built and started several companies which have done over 300 million dollars in sales.
He is also passionate about serving children. That explains why the company supports VivaKids- a non-profit that started in 2007 and aimed at helping underprivileged kids in the Dominican Republic as well as the rest of the world.
Rick is also backed-up by a full team consisting of a CTO, CIO, and two other co-founders.
I have reviewed many crypto-MLMs that have no owner transparency and boast unrealistic get-rich-quick-money claims. iHub Global is different in that respect.
What exactly are you investing in, when you sign-up for iHub Global?
What is The iHubs Global Product?
---
iHub Global markets Helium hotspots. At the moment, their service is exclusive to U.S based customers. So, if you are a non-US-based customer reading this iHub Global review and you want to know a legit way to make money online, simply click here.
What is the helium hotspot?
It's basically a device that will help you mine or yield the Helium cryptocurrency. The ticker symbol for this crypto is HNT.
According to iHub global, the goal "of the Hotspot is to show that mining equipment can be simple to operate…"
One can control the Helium Hotspot by monitoring earnings and the status using the Helium App.
So, the product of iHub Global is to help you mine Helium crypto without needing mining rig hardware. It all works on cloud mining and makes use of a remote data center with shared processing power.
You might be wondering, why invest in HNT when there are other famous cryptos such as Bitcoin and Ethereum?
Let's see if HNT is popular and worth your time and effort.
Take a look at this graph from Capitol.com.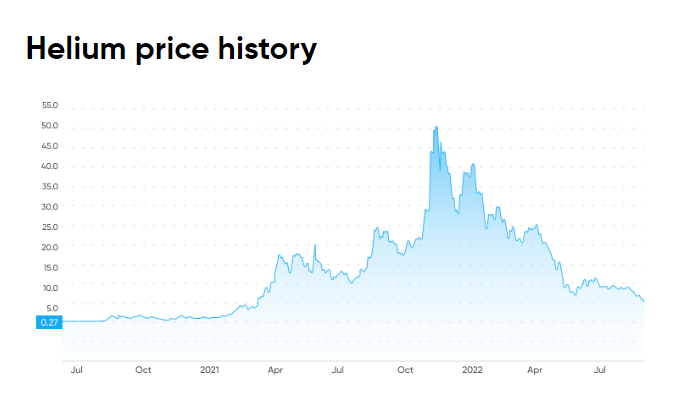 Most of the time long-term predictions of cryptocurrency are made via an algorithm. At any point, things can change.
Some sites predicted a rise in the value of this Cryptocurrency and others predicted a decline. It's important to keep in mind that cryptocurrency markets remain extremely volatile, making it difficult to accurately predict what a coin or token's price will be in a few hours, and even harder to give long-term estimates.
In other words, do your research.
If you are still keen to learn about the IHub business opportunity, then let's talk about their compensation plan next.
As an iHub affiliate, you get mining rights. The company makes a profit from taking a percentage of your yield amount.
How Can You Make Money With iHub Global?
---
As I mentioned earlier, there are two ways you can make money with iHub Global.
The thing is that both ways depend on how many people you recruit into the network.
To get started, you would need to register as an affiliate. It's free.
The first way to earn is via HNT mining. Using iHubs resources, you have to split your Helium earnings with the company.
Here is the breakdown:
50% – your earnings
30% –  iHub Network's compensation plan
20% – iHub Network
So, in essence, 50% goes to the company. From the graph, I showed you it will take time to make a good return on your investment. And that is why affiliates can take the second option(a faster way) to make more money, and that is via recruitment.
iHUB Global Compensation Plan
The IHUB global compensation is not as complicated as other MLMs. It does not go many levels deep, and there are not over 8 ranks or so where you have to ascend to earn more. Take a look at my reviews of the Velovita MLM, 4LIfe MLM, and Beautycounter MLM, and you can see the difference.
There are 5 levels. Each level has a minimum amount of referrals that you need to have in order to earn. The more people you recruit, the more money you can earn.
Pro Team – When you refer 1-5 people that have an active hotspot, you will earn 20% from the HNT that is mined from those people.
Bronze Team – When you refer 6-15 people that have an active hotspot device, you will earn 25% from the HNT mined from these people.
Silver Team – When you refer 16-25 people that have an active hotspot, you will earn 30% from the HNT mined from these people.
Gold Team – When you refer 26+ people that have an active hotspot, you will earn 35% from the HNT mined from these people.
Pros of IHUB Global
---
They have owner transparency
You can join for free
Cons of IHUB Global
---
No member testimonials on the website
Can only mine one cryptocurrency
The value of Helium does not go up fast, so earning potential is slow
You have to recruit to earn more money
There are no products which you can earn retail profits from.
Is IHUB Global a Scam? My Personal Opinion
---
IHUB Global is not a scam.
Does this mean it's a good business opportunity for you? That would depend on you, and what it is that you are looking for in a business venture.
With IHUB, you cannot build a worldwide business.
There is no standalone product or service from which you can earn a retail profit.
It's also a business where the outcome or profits are very much dependent on external factors. Crypto is volatile and unpredictable and you need market changes to be favorable. The onus is on you to get more peers signed up to the network, and you can earn more.
If you enjoy recruiting and have the patience for the Helium crypto market to turn in your favor, perhaps the IHub Global business is for you.
If on the other hand, you want to build a global business without having to recruit and will not depend on market changes, then read further on.
How I Earn A Passive Income Online
---
I transitioned from the health field to the online world. I face a major health challenge that affected my ability to do my day job as a pharmacist, and I had no choice but to find another way to bring in the money. You can read my story here.
It's thanks to affiliate marketing that I can earn a passive income online.
With affiliate marketing, you do not have to focus on recruiting people at all. There is no cold-calling or having "tea-parties" or having to do any door-to-door selling.
It's a great business model for newbies. Even if you have no marketing or any technical experience with website building and so forth.
You have the freedom to build your business around a topic or niche that you enjoy talking about. And you are not restricted to marketing only ONE product or service.
It would my pleasure to show you more about how I made money with this business model since 2016. Let me show you how it can benefit YOU as well by clicking here.
Thanks so much for joining me on this iHub Global review.
I hope that it has helped you out.
Looking forward to hearing from you.
Regards
Roopesh